Face-UP: The driver drowsiness detection application presented at regional TV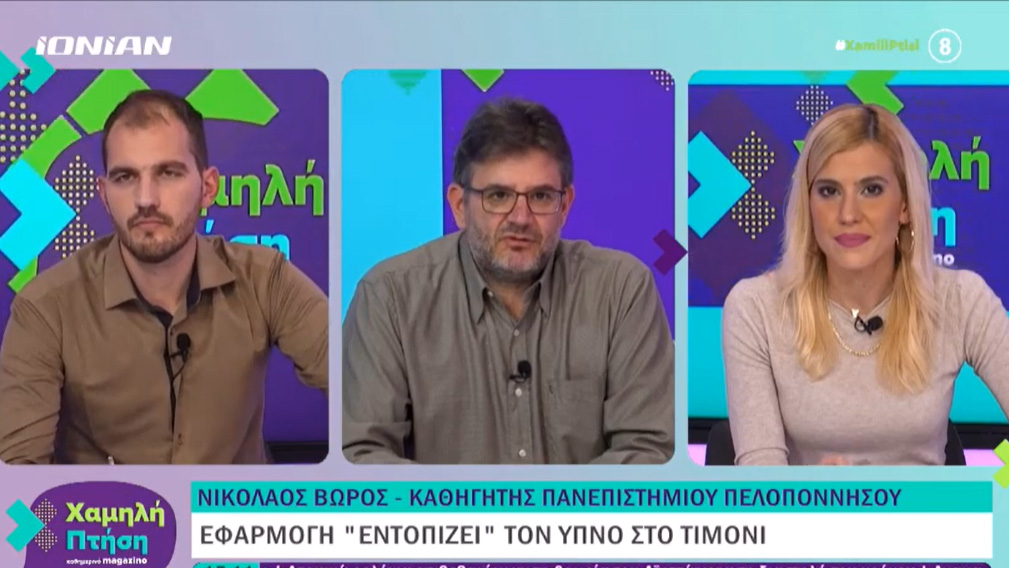 On Monday 21st February 2022, the Head of the Embedded System Design & Applications Laboratory, professor Nikolaos Voros, invited at the television program "Low Flight" of the regional TV channel Ionian TV, introduced the "Face-UP Driver Status Monitoring" application, which was developed at the Laboratory in the context of its research activities and of the CPSoSaware project. ESDA Lab is a consortium member of this project acting as technical manager and representing the University of Peloponnese.
In a short interview highlighting the exceptional utility of this application for preventing car accidents due to driver drowsiness, distraction or micro-sleep incidents, prof. Voros explained the function of the application, which is based on cyberphysical (CPS) and artificial intelligence (AI) systems. The capability of embedding the application in all vehicles without user's involvement, the automatic notification in case of driver distraction and mainly the fact that Face UP detects micro-sleep incidents 100 times faster compared to similar systems, demonstrate the effectiveness of this research prototype, which is now at experimental stage, as the Director of ESDA Lab explained.
Extra educational mechanisms and data are going to be added to the application through experiments at the Laboratory's simulators, aiming at more accuracy in detection, noted prof. Voros, underlining the critical role of such systems that can be applied not only on cars, but also on aircrafts.
Related Posts: