3rd CTTE Open Call winners!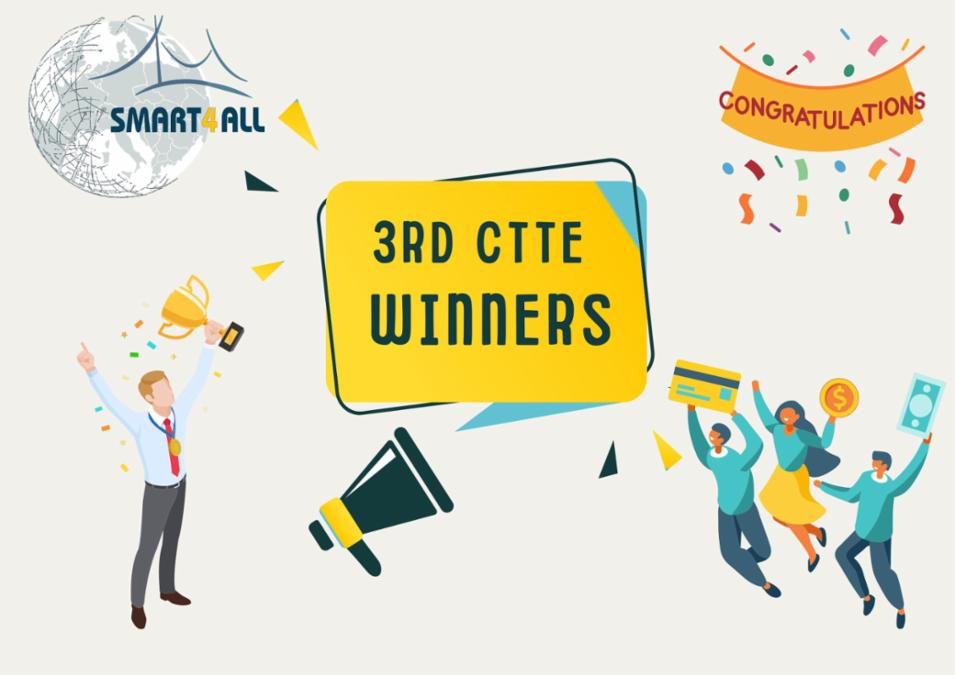 SMART4ALL has selected the 4 winners in the context of the 3rd Cross-Domain Technology Transfer Experiments (CTTE) Open Call!
Each winning consortium composed by three entities from at least two different European countries, will receive 80.000 € funding for complex multidisciplinary transfers and productization of novel CLEC CPS and the IoT technologies to wider markets, in the areas of Digitized Agriculture, Digitized Environment, Digitized Transport and Digitized Anything.
The winning consortia were selected amongst 79 applications that included entities from 26 different countries including member states of the European Union and H2020 associated countries. The five countries with most applications* were Greece (9), Romania (8), Slovenia (8), Serbia (8) and Ukraine (7).
The verticals with most eligible applications received were Digitized Anything with 24 applications, Digitized Agriculture with 23 applications and Digitized Environment with 22, while Digitized Transport followed with 10 applications.
Read the full announcement (pdf)
The official starting date of all projects is the 1st of April, while on March 30th, winning consortia representatives have been invited to a welcome meeting moderated by the Head of the Mentoring Committee.
The SMART4ALL Team congratulates all selected consortia and wishes them good luck in the execution of their innovative experiments!
* Applications including at least one partner from each of the countries
Related Posts: