Unlocking Innovation: SMART4ALL's Webinar on Collaborating with (E)DIHs – September 28th at 10:00 CET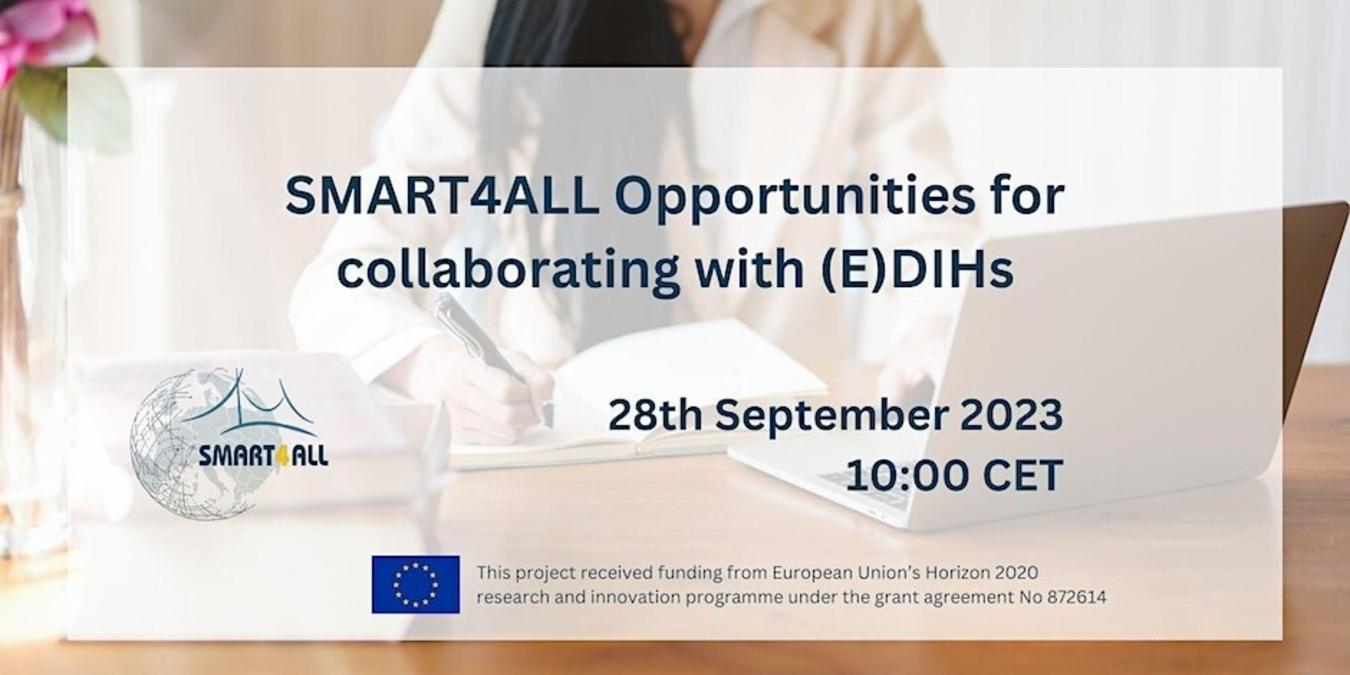 In today's fast-paced world, staying at the forefront of technology is essential for success. For Digital Innovation Hubs (DIHs), embracing cutting-edge tech solutions isn't just beneficial; it's a game-changer.
Did you know that DIHs adopting innovative tech solutions experience a remarkable 2.5x increase in their impact?
We are thrilled to invite all Digital Innovation Hubs to our upcoming online webinar, "Opportunities for Collaborating with (E)DIHs," taking place on September 28th from 10:00 AM to 11:30 AM CET.
The event promises to be a deep dive into the world of innovation, specifically focusing on our Low-Energy-Computing (CLEC) technologies for Cyber-Physical Systems (CPS) and the Internet of Things (IoT).
The webinar will illuminate how CLEC technologies are reshaping the DIH landscape across various sectors, including Smart Mobility, Smart Building, Smart Farming, and Smart Healthcare. Our aim is to feed your ecosystem with the latest news and opportunities, empowering you to drive innovation in your respective fields.
So, don't miss your chance to connect with industry leaders, gain insights into tech innovation, and learn how to amplify your DIH's impact. Secure your spot by clicking here and be a part of shaping the future.
Find out the agenda of the webinar here. Join us on this exciting journey toward innovation and collaboration. Let's make a difference together!
Related Posts: